Corporate Spec is a registered and insured UK LTD company based in the heart of the city of London with a dedicated workforce and a very well-experienced sales and advice team, offering convenient and effective solutions to the sale and purchase of all types of branded and designer office furniture chairs, benches, stools, seating, desks and filing solutions, from top designer office furniture brands such as Ahrend Royal, Boss Designs, Fritz Hansen, Herman Miller, Knoll, Steelcase, Vitra, and many more.
Corporate Spec LTD has been trading in the commercial grade refurbished branded and designer office furniture as well as moving business sector for more than 15 years and proudly counting, where we have sold and bought countless pieces of stunning high end branded office furniture. From humble beginning in one office in Wharf Approach, London E16 2EY, to already having 2 offices, 2 showroom and 2 warehouses, right in the heart of the city of London.
This small and young company came about when 4 business friends and partners (all from local furniture business backgrounds) collaborated to use their passion, knowledge, experience, contacts, and finances to form (Corporate Spec LTD).
With 3 silent and very supportive business partners and a number of business backers and shareholders, Mr. John Murphy (Managing Director) was given full control to steer Corporate Spec LTD in the right direction to being the UK's Largest Buyer and Seller of Branded and Designer Office Chairs and Seating Furniture. With a growing loyal customer base and a fantastic online eBay shop as well as a improved and ever evolving online websites and online presence, sales have grown and grown rapidly.
Of course, with an abundance of happy and very loyal customers, repeat business and trade contacts, Corporate Spec LTD is improving all the time and great opportunities always arise with big contracts from various designer office furniture companies, brokers and resellers. These contracts and supplies often come from places such as; local council offices, NHS hospitals, schools, and colleges as well as private businesses and companies that require upgrading or going through liquidations.
 Sell Your Pre-owned Used Designer Office Furniture Chairs
Our regular new business ventures with our associate partners provide us with a never ending supply of second hand, used and pre- owned commercial grade branded and designer office chairs, seating and other office furniture, which is perfect for any businesses and company owners who choose the designer, brand, color and style of their workplace office furniture because they want to look after their people well-being as well as giving a statement to their potential clients.
Our refurbished branded and designer office furniture is also ideal for any business type such as; café's shops, dining receptions and lounges. This type of commercial (A) grade designer office furniture also suits luxury bars, restaurants, high class social clubs, hospitals, colleges, bowling clubs, airports and so on.
With Mr. John Murphy having started his refurbished designer office furniture business from his parent's spare office and garage to where the company is now has been a journey full of discovery and learning for the engineer, his business partners, the builder, the removal team, the sales experts and the furniture restorers alike.
Even better and again with our combined wealth of knowledge, experience and useful contacts Corporate Spec LTD has delivered an astonishingly bespoke highly refurbished designer office furniture range of commercial proportions and a high end industrial look and feel. This is just another achievement under the belt of the industrious businessmen who have worked continuously to ensure that Corporate Spec LTD will be given every opportunity to excel and succeed.
Of course any successful company has to have a great team and Corporate Spec LTD is lucky to have employed a very enthusiastic personal locally.  With great teamwork and thirst for the
Company's Policies and Principles
, which are flexible and suitable to each individual and based on the saying that (
A happy team is a productive one
)?
Every member of Corporate Spec LTD team is fully trained and multi-tasked. This ensures that holidays and absence days such as; sickness are always covered, maximizing the company efficiency and therefore giving a fabulous service to Corporate Spec's ever growing loyal customer base.
Corporate Spec always acquiring very distinctive branded and designer office stools, chairs, seating, benches, desks, and filing solutions furniture ranges and pieces which include; ex display, nearly new, per-owned, second hand and used designer office furniture.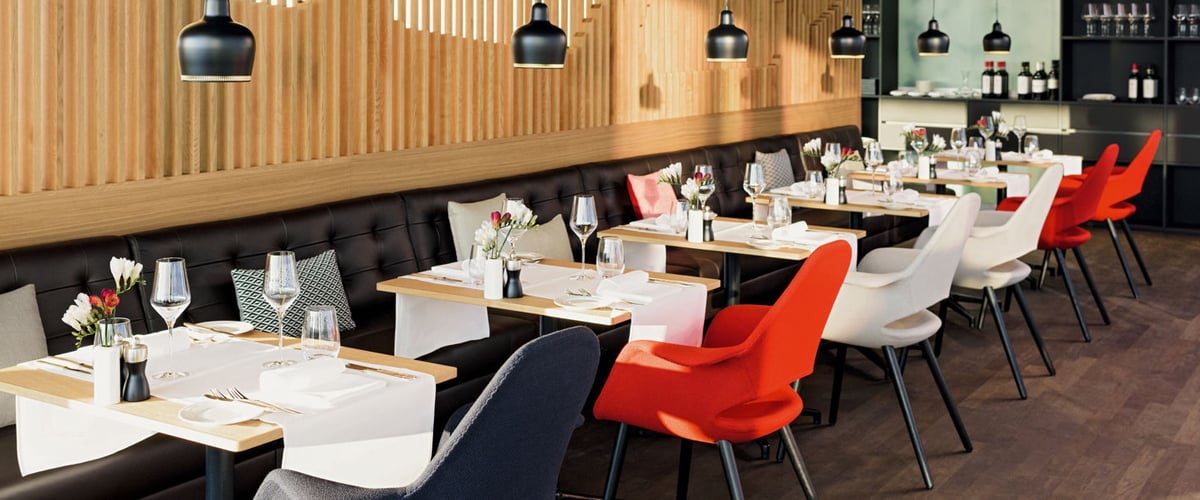 The ever coming new contracts of designer office furniture range are mainly seating and chairs. These contracts enable our customers who want to buy and own highly refurbished (like new) designer office seating and chairs choosing from a large selection of brands and designers and styles to suit the design of their establishment or work environment. Again this came about through working with an associate multi-national designer office furniture dealers, brokers and suppliers.
Businesses and companies alike often use our service and buy from us regularly. Our nearly new, pre-owned designer office stools, seats and chairs range is by far the most popular part of our business and they are the bread and butter that keeps the wheels of our business turning graciously.
No wonder these chairs and seating ranges are popular, for example; a Vritra EA117 grey hopsack crime finish with a comfortable seat pad can be bought brand new for around £2400 + VAT.  However to buy with Corporate Spec the exact same chair which is slightly used and Highly refurbished but in the same condition and specifications as new can be purchased for less than £829.99 in total, most of our products are sold with up to 80% OFF their original retails price.
This is one of the many reasons we secure a large quantity of repeat and loyal customers, or clients that have been highly recommended to us.
There is no-one else in the designer office furniture business that supplies this type of commercial grade office furniture at these very affordable and low prices we offer, and we are very confident that we will beat or match any price quote that you may have, please visit our Price Match Guarantee page for more details.
CORPORATE

SPEC
Always acquiring very distinctive branded
and designer office stools, chairs, seating, benches, desks, and filing solutions furniture ranges and pieces.
Another reason Corporate Spec LTD has grown and expanded is when someone decides to open an office for example, (maybe as a startup) they often misjudge the cost involved and by the time they buy office furniture and other equipment, the cost of buying new designer office furniture is or can be overwhelming and out of budget. A refurbished designer lounge seating and 12 chairs can cost less from Corporate Spec with up to 80% OFF the original retail price. Corporate Spec LTD supplies commercial grade quality refurbished branded and designer office stools, seating and chairs as new alternates at a fraction of the cost of their original price. This is one of the main reasons for our rapid expansion in the branded and designer office furniture business.
As our authority and popularity increases and our business grow and expand, more employment opportunities for locals occur so it's a win win situation for both our business and our local community. We work very close with locals and local organizations on many environmental projects, we participate in several meetings and conferences providing and contributing. We also contribute to many workers health and well-being.


As we like to be involved with the local community we also support social, football clubs, and recycling organizations, as a matter of fact any organization or local authority that provides a service will get an extra discount from our website. Some of our recent social activities are;  Sponsorship of local and national well-being events, voluntary training by our employees for the environmental scheme, donation and free recycling services locally and nationally.


Our reputation as the UK's Largest Buyer and Seller of Branded and Designer Office Furniture is growing rapidly. With huge potential, our highly refurbished designer office seating and chairs come with the benefit of being 100% British restored and refurbished right in the heart of the City of London. Although seating, chairs, stools and benches are the mainstay in our business we have also been asked to supply office filing solutions and stationary that are often listed and sold on our 
eBay Store
.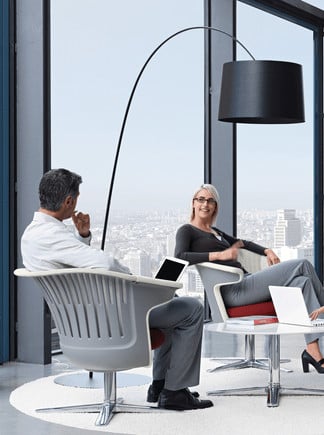 When it comes to selling and buying used branded and designer office furniture we are the one to watch, and look out for the portfolio of the whole sale of refurbished branded and designer office furniture. The most exciting thing for the customer is that anything from us can be tailored to suit their exact requirements and spaces, and for those selling used and pre-owned designer office furniture we will always guarantee them the best price quote and a very simple sell process.
The furniture steel can be polished, painted, galvanized or stainless. Whereas the wood which is normally oak or sustainable can be stained, polished or painted to suit individuals and companies needs alike.
Corporate Spec LTD is always about supply and demand and keeping our customers satisfied and happy, and while designer office furniture is in high demand we shall always try and supply it at the best prices possible to all our customers. Designer office furniture can be a multitude of items from benches, chairs and seating.
With the numerous amount of contacts, brokers and dealers that we have, we are always looking for job lots of designer office furniture which we can then pass on at a bargain price to our loyal customers. So while in demand designer office furniture will always be available on our website, eBay store, as well as our showrooms.
Used and highly refurbished designer office chairs are something Corporate Spec LTD has an abundance of and our customers can be very different in their needs and requirements for them. We have sold them to theaters, financial companies, luxury hotels even concert halls. Used refurbished designer office chairs are always on demand and wanted by individuals and companies alike, usually because of their style and productivity characteristics.
Where else can you purchase highly refurbished branded office chairs and seating with up to 80% OFF their original price! Only at Corporate Spec LTD!
So Corporate Spec LTD always buy designer office chairs that are in good condition and are hardly used, in fact we only buy products that are hardly used and often they're usually used for important events such as meetings and conferences, and if you have branded designer office furniture that are in good conditions and have all the manufacturer functions please contact us and we will buy all from you.

Again all our products are commercial grade and as such if the company wants to upgrade in a year or so after opening we can take them in part exchange. This is just another service Corporate Spec provides it's loyal and happy customers.
Quality used and highly refurbished designer office furniture that Corporate Spec LTD provides and supplies is restored and refurbished to a high standard with all specifications and characters kept in place, this ensures customer satisfaction and leads to repeat business.
Apart from our bread and butter items like; stools, seating and chairs which are always popular, our quality used furniture consists of sofas, armchairs, benches stations, desks, filing solutions, and meeting tables.
Used and highly refurbished designer office furniture is something Corporate Spec LTD can provide and supply for our customers at an amazingly bargain prices. For small companies Corporate Spec LTD provides chairs, tables, desks, seats and filing cabinets at a fraction of their cost new from the manufacturers or the retailers.
Want to be sure you're getting competitive value?
At CORPORATESPEC

we promise to match or beat the price you'd pay at any one of our competitors.
Whether your budget is 1000 or 1000000 Corporate Spec LTD treats all our clients with the same respect and tries our outmost to deliver a fantastic memorable and enjoyable experience, and this is a promise from us that we always keep.
As Corporate Spec LTD is growing and expanding all the time, it is very essential and very important that our personal and team keep up with this ever evolving journey, so we consciously have team building and activities such as; days out. This is very essential for our team building, teamwork, productivity and loyalty. We are proud to be a happy company and we are also proud of our happy customers.
So; if you are a business owner in London who wants to upgrade their seating, chairs, or desks. Or if you're a restaurant in Dublin who needs dining chairs. Or if you're a hotel owner in Berlin who wants a luxury looking seating for your reception, lounge, or bar area Corporate Spec LTD is and will be you're first choice of contact.
We also offer a huge discount to anyone providing services to their local community. Kindly ask for details when you contact us.
Kindly note; we also provide help and guidance in choosing, or sourcing the right branded or designer office chairs and seating for your establishment or work place. A personal guide will help you identify the right chairs and seating as well as matching sets and colors etc.

One of the most important services we provide at Corporate Spec LTD is our endeavor to ensure a full customer satisfaction and peace of mind.